Strategic Journey to Become Master
Begin your transformative journey towards chess mastery by enrolling in Talficer Chess Club, the best chess academy in Rajasthan. Embark on a thrilling journey of strategy and skill, where each move shapes your destiny and creates a legacy of triumph on the grand chessboard of champions
Levels
Beginner
A meticulously designed curriculum and expert guidance of a chess coach from the best chess academy in rajasthan. This structured approach ensures a systematic and comprehensive learning of the game, enabling aspiring chess enthusiasts to develop their skills with precision and proficiency.
Register
Intermediate
Our leading chess academy provides personalized coaching for intermediate players, honing their tactics and strategy skills. Tailored guidance maximizes their strengths, addresses weaknesses, empowering them to reach new heights on the chessboard. Get expert guidance from the best chess academy in rajasthan.
Register
Advance
Our advanced course is designed for experienced scholars, providing the tactical skills to excel in high-level tournaments. It covers key aspects such as deep understanding of positions, major openings, and typical middle games, enabling you to navigate any kind of board situation.
Register
BENEFITS OF PLAYING CHESS WITH TALFICER CHESS CLUB
Mental Stimulation and Cognitive Development
Strategic Thinking and Planning Skills
Improved Decision-Making Skills
Improved Problem-Solving Abilities
Strengthened Analytical and Logical Thinking
Improved Pattern Recognition Abilities
Enhanced Problem Anticipation and Prevention
Improved Time Management Skills
Increased Self-Confidence and Self-Esteem
Enhanced Critical Thinking Skills
Why Talficer Chess Club
Unleash your chess potential with Talficer Chess Club - where excellence thrives, champions are born, and success is inevitable.
Learn From The Best Trainer
Vishvanath Purohit, a chess trainer extraordinaire, possesses an unmatched mastery of the game. With his brilliant coaching, unwavering passion, and exceptional guidance, he transforms aspiring players into formidable chess champions.
Founder, Coach at TALFICER CHESS CLUB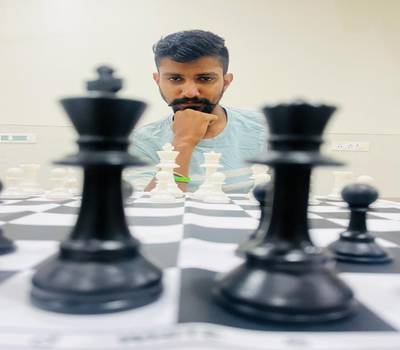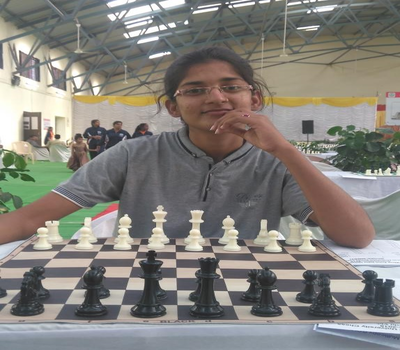 Sachin Parmar
7th Jaipuria National fest — GOLD
Stani memorial chess tournament 2018 — SILVER
Intercollegiate chess tournament 2019 — GOLD
Reprensented Rajasthan university in west-zone intercollegiate tournament Jaipur 2019
Varnit Dixit
Varnit dixit won Jaipur district U-11 open chess championship 2022
Stood 5th U-11 state chess championship 2022, udaipur.
Stood 4th in U-13 district chess championship, jaipur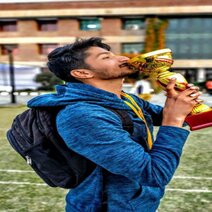 Manas Dhabhai
Rajasthan Intercollegiate 2021- Bronze
Ninth national sports meet 2022-gold
Apex University championship 2022-gold
JECRC SPHOORTIE championship 2022- gold
Rajasthan collegiate 2022 – silver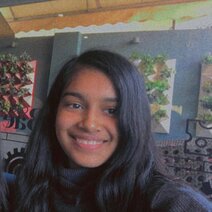 Shreshthi Bhandhari
Scored 5/6 points in west zone of CBSE interschool sports and games competition and supported team to secured 2nd place in 2019-20 Surat, Gujrat.
Represented Rajasthan in Nationals of CBSE interschool sports and games competition in 2019-20 Delhi
Stood 4th in U-13 district chess championship, jaipur

Suresh Kumaran Nair
My 6 year old son has been learning chess from Vishwanath sir for 6 months now .Mr Vishwanath is very good at teaching young kids as they require a lot of patience and lose focus very quickly. He makes learning chess a fun activity which is why my son developed the interest of playing chess.I highly recommend him and his classes.
Rashmi Srivastava
Talficer coaches are very dedicated and skilled coach. The best point is that they have increased Pragy's interest in chess multifold. They teach the concepts in so kids friendly manner that kids love it.

Bhanu Prakash Bommakanti
Talficer Coaches are hard working and result oriented coaches who make chess interesting for kids. Thanks for their efforts. Highly recommend for passionate chess players!
Debadrita Ghosh
Talficer is a very lively place for people to not just learn Chess but enjoy it! Drishtee had almost lost interest in Chess before we decided to shift her to Talficer. Since then we find it difficult to make her focus on anything else but Chess!

Jayvibhav sanganakal
My 16yr old child had great fun whilst learning his chess. They are very patient, keen, friendly with children and thorough professionals.
Frequently Asked Questions
Kids are super curious and they learn things really fast. It's important to always support their curiosity and love for learning. When they start their educational journey around the ages of 4 to 5, this period is the perfect time to introduce chess into their learning process
It's recommended to give your child at least 3 months of consistent practice and training so that they're ready for tournaments. This allows them to build a strong foundation and gain confidence in their skills.
When the tournament brochure becomes available, registrations can be done through the club. Club keeps an eagle eye for the tournament details and registration instructions in the brochure.
Absolutely, chess can significantly aid in studies. It enhances confidence, critical thinking, concentration, and problem-solving skills, fostering a positive impact on academic performance
Chess rating, like an international FIDE rating, is attained by participating in FIDE-rated tournaments and meeting specific rating criteria. Engaging in such tournaments and fulfilling requirements lead to achieving a rating.