Online Group Class
At Talficer Chess Club, we offer online group chess coaching for an engaging and collaborative learning experience.
Level up your chess skills with a small group of participants where our expert coach gives individual attention, provides expert guidance, analyzes games individually, and improves your chess skills through interactive discussions and friendly competition.
Join our sessions with our online group coaching at Talficer Chess Club. Learn, compete, and improve together.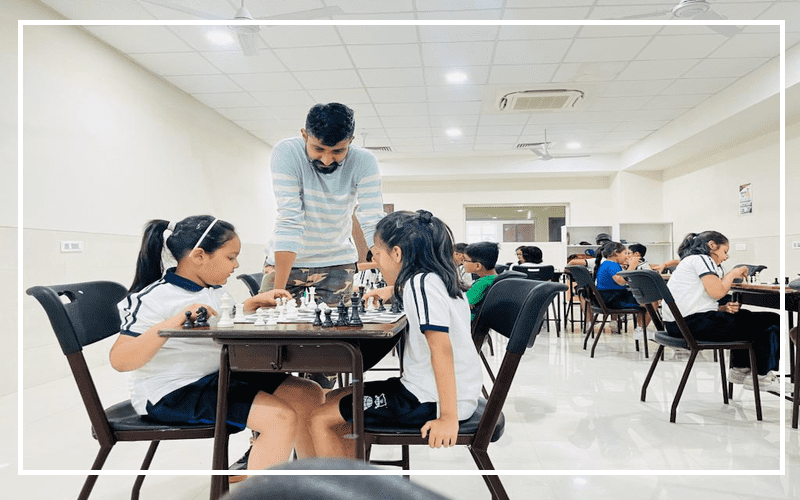 How our online chess training helps kids
Online Group Class
Online Group Class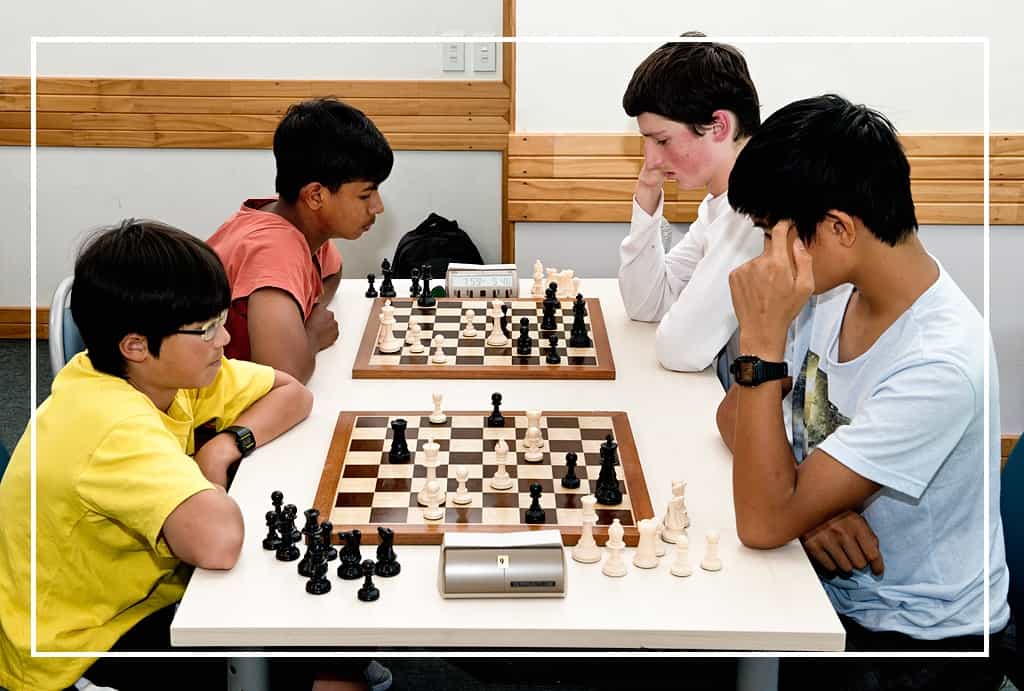 Social Interaction:
Online group chess classes at Talficer Chess Club provide kids with opportunities for social interaction. They can engage with other children who share their passion for chess, fostering new friendships and a sense of community

Friendly Competition:
Group classes encourage healthy competition among kids, motivating them to improve their skills and strive for success. Friendly matches and tournaments within the group create a fun and stimulating environment.

Collaboration and Teamwork: In group chess classes, children often work together on team-based activities and exercises. This promotes collaboration, communication, and teamwork, teaching kids the value of cooperation and collective problem-solving.

Learning from Peers:
Interacting with peers in a group setting allows kids to learn from one another. They can observe different playing styles, share strategies, and exchange ideas, fostering a diverse learning experience.

Increased Engagement:
Group classes can enhance children's engagement in learning. The dynamic nature of group activities, discussions, and games keeps kids actively involved and interested, making the learning process more enjoyable.

Peer Support and Encouragement:
Kids can provide support and encouragement to their peers in group classes. This positive atmosphere helps build confidence, boost self-esteem, and create a supportive learning environment.
Talficer Chess club is a one-stop-destination for online chess classes from beginners to advanced learners who aim to learn and ace the game of chess like a grandmaster.
With friendly competition, collaboration, and fun-filled lessons, our group classes are the perfect platform for young chess enthusiasts to enhance their skills and make lasting friendships.
Join our exciting online group chess coaching at Talficer Chess Club! Where Kids will thrive in a supportive community, learning from expert coaches and engaging with peers.