Online One On One Coaching
Talficer Chess Club offers personalized online one-on-one chess coaching
Our expert coach provides tailored guidance, analyzing your games, teaching strategies, and improving your chess skills.
Enjoy individual attention and customized training to enhance your chess abilities and reach your full potential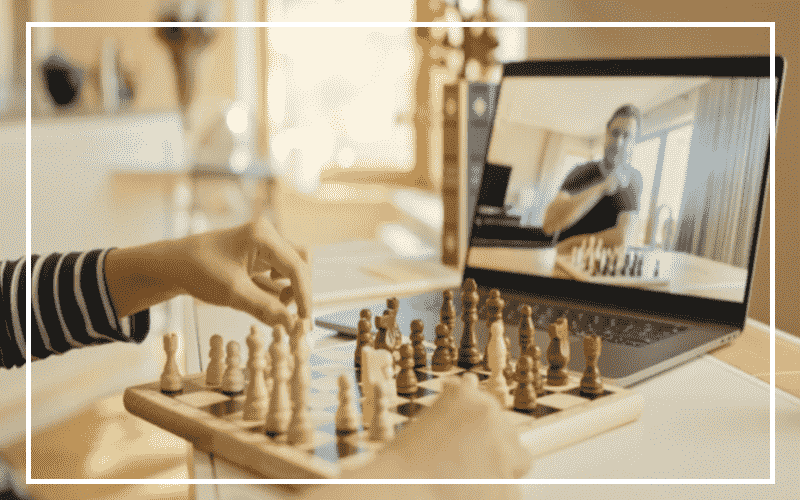 How our online chess training helps kids
Individualized Attention:
Our online chess classes at Talficer Chess Club provide kids with personalized attention from expert coaches. This focused approach ensures that each child's unique needs, abilities, and learning pace are addressed effectively.
One on One Class
Online One On One Coaching
Skill Development:
Through online coaching, kids receive targeted guidance to improve their chess skills. Coach analyzes their gameplay, identifies areas for improvement, and provides specific strategies and exercises to enhance their decision making, calculation, and position understanding.

Building Strong Foundation: Our classes focus on teaching fundamental chess principles and strategies. Kids learn the basic rules, opening principles, tactical patterns, and endgame techniques. This builds a solid foundation that can be further developed as they advance in their chess journey.

Critical Thinking and Problem-Solving:
Chess is an excellent tool for developing critical thinking skills. By analyzing positions, calculating moves, and making strategic decisions, kids enhance their logical reasoning, pattern recognition, and problem-solving abilities.

Concentration and Focus:
Chess requires concentration and focus, which are essential skills for academic and personal success. Through our classes, children learn to concentrate for extended periods, analyze positions deeply, and make thoughtful decisions, improving their overall focus.
Talficer Chess club is a one-stop-destination for online chess classes from beginners to advanced learners who aim to learn and ace the game of chess like a grandmaster.
Talficer Chess club has become synonymous with the best online chess course, which is both accessible as well as affordable

Leverage the technology and learn chess online from the comfort of your home:
Join our online chess classes to experience the advantages of original and engaging online learning at Talficer Chess Club.