One on One Home Class
If you want a chess teacher who can come to your home and offer private coaching for your kid, Talficer Chess Club provides you the facility of private home tuition.
The instructor will conduct one-on-one chess classes at your home. The trainer will follow a specially designed syllabus based on the course opted by you.
So join Talficer Chess Club for exclusive private home tuitions and "Unleash the champion within!".
One on One Home Class
One on One Home Class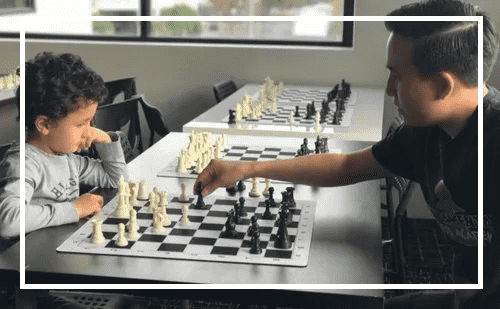 How our offline chess training helps kids
At home coaching, students have the benefit of personal attention from a professional tutor.
Experience rapid improvement in your game with just a handful of classes
The trainer provides game analysis and addresses any doubts you may have, ensuring a comprehensive learning experience.
The students get assistance for chess tournaments.
The game of chess is good for young minds. It helps in improving the focus of students, which further helps in their studies.
Playing chess can encourage a sense of creativity in students.
Children passionate about the game can make a career in sports.
Talficer Chess club is a one-stop-destination for offline chess classes from beginners to advanced learners who aim to learn and ace the game of chess like a grandmaster.
With friendly competition, collaboration, and fun-filled lessons, our classes are the perfect platform for young chess enthusiasts to enhance their skills and make lasting friendships..
Join our exciting home tuition chess coaching at Talficer Chess Club! Where Kids will thrive in a supportive community, learning from expert coaches and engaging with peers.